I love that these days you can shop so easily without even leaving the house. Sometimes I wonder if I didn't have to go to the shops for work would I ever go? I love the anticipation of receiving a package and the ceremonious unwrapping and trying on.
ASOS
kindly refunded me full postage my next day delivery which did not arrive on time and thankfully turned up yesterday.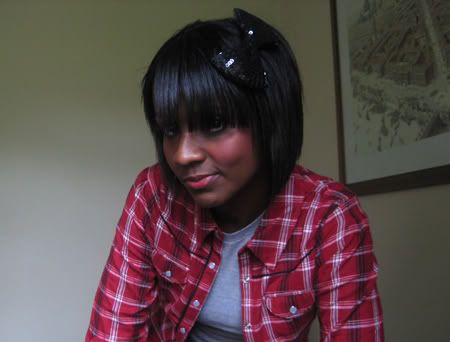 When I first started wearing my
bow headband
it felt a little OTT, but after a couple of wears I started hankering for a bigger bow. Just as well I ordered this sequin bow because my headband was an unlucky casualty of my trip home to my parents. It is likely to become my new favourite accessory, I can't resist sequins during the day. Maybe in a month or so I will be ready to super size my bows á la
Johnny Loves Rosie
?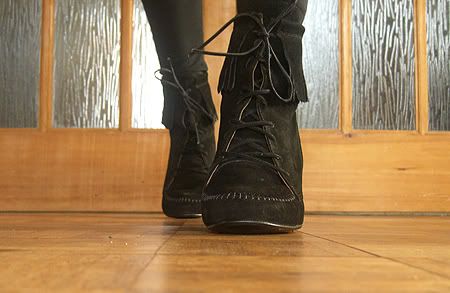 Even more exciting than the ASOS package, I ordered the moccasin-meets-ankle-boot from Topshop on Monday, choosing Royal Mail over next day delivery and saving that all important pound (credit crunch, every penny counts etc). It arrived this morning! I didn't open the package for a full 30 minutes because I was worried they might be ugly. They aren't. In fact they are far more beautiful then I could have hoped for and the heels measure in at a not too alarming 3.5".
They're the kind of boots that you leave alone in a room and you return to find people trying them on (true story). I can't wait to try them with my lace leggings, more pics to follow I'm sure.