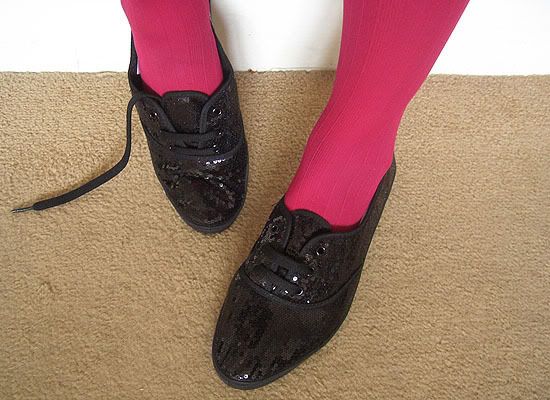 The sun might be shining and the sky may be blue, but there is a distinct chill in the the air. The gloves are out, it is officially Autumn. And in Autumn my thoughts turn to hosiery. I was once spotted at 50 paces on a grey day by a friend whose vision was almost completely obscured by her umbrella - unable to see much more than my calves, she identified me by my pillar box red tights.

This morning this site dropped into my inbox recommended to me by a friend (who knows me too well?) - Love Colour - Love Tights.com is easy to use, you can filter by colour, pattern and style (full length, footless, stirrup, stockings..) to find the hosiery you are looking for, from literally hundreds of choices.

I'm still mourning the loss of my ribbed hot pink pair (above) from Topshop last year (ladders which no amount of nail varnish could prevent from stretching from my knees to my ankles).