I bought this lovely bow ring last week, I sort of wanted it in silver but there it was in gold and I couldn't say no.
The thing is I wear a silver ring and two bracelets on my right hand which I never take off and up until about a year ago, I thought mixing metals was ~bad luck~ or something. But now I just can't resist gold, it just looks better in some cases? So I will continue to wear my gold ring on my left, my gold
Alex Monroe Hummingbird
around my neck and my silver jewellery on my right hand.
And just hope I don't get 7 years bad luck.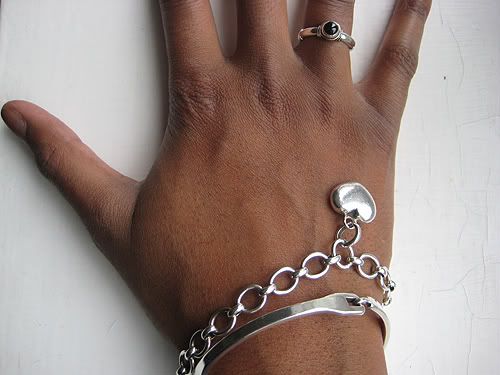 Daily Jewels