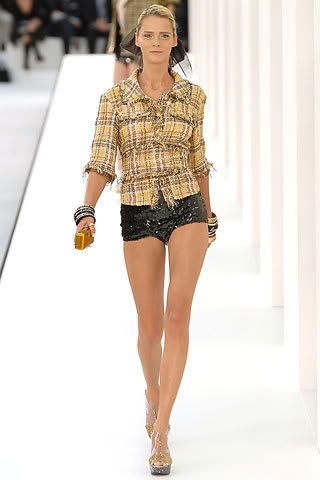 I reorganised my Style.com lookbooks yesterday (this is what being off work does to a person) and came across this image from Chanel S/S 2007! I love this 'casual glam' look, the opulent sequins juxtaposed with the casual plaid top half. (Not to mention the legs! Oh Carmen Kass how I would love your legs).
I am now obsessed with getting my hands on some sequin shorts to wear with my
new boots and check shirt
. I do not need to remind you of my sequin obsession (sequin bow,
sequin trainers
anyone?)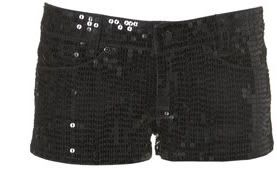 I've since come across
these from Topshop
which are exactly what I had in mind, but it appears they're out of stock. Help! I'm now convinced that this is what I need for the perfect day-to-night outfit for next Friday (work related drinks party straight from the office).
With tights, opaque tights, obviously.