I'm an obessive list maker. Current lists in work:
1. What to buy people for Christmas
2. Present ideas for my Sister's 18th (next March, I'm trying to be prepared)
3. The ever present "things to do"
4. The Shopping List also known as The Wish List because it usually contains more things than I can afford
I have a love/hate relationship with Polyvore, mostly hate, but it has its uses.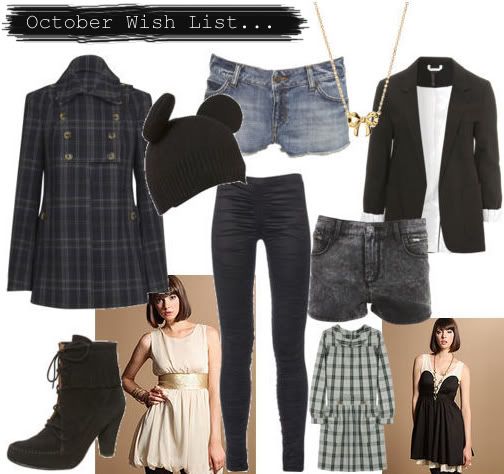 Last week I was obsessing about moccasins and ankle boots and this week the two have combined to make the perfect boots, which are currently on their way to me from Topshop via royal mail. I hope they're not too high. After ditching two short boyfriends in succession, I love a heel but much more than 3 inches and I feel like I'm towering over everyone.
Also coveting this month anything in the current
Heaven & Earth
collection, a boyfriend blazer of some description, a winter coat, A.P.C checks, Black Rats (which I am obsessively checking
ASOS
for twice a day) and
that
Peter Jensen hat.