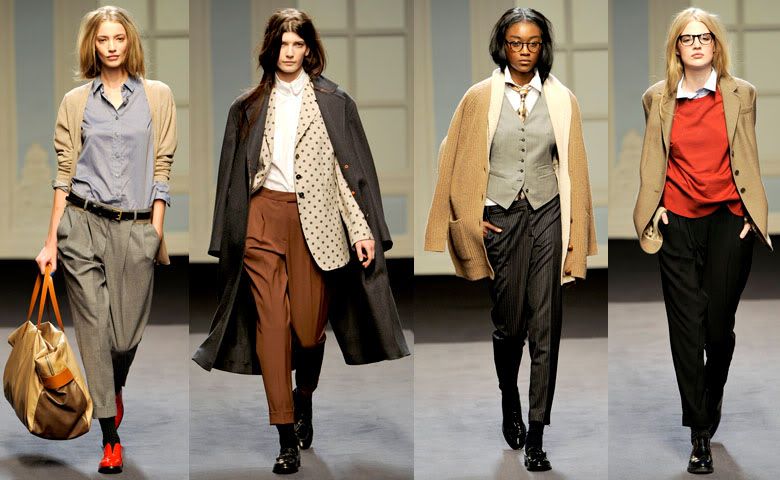 I loved the styling of the Paul Smith show and it brought to mind the amazing book Take Ivy which I came across in Paris. The book which was originally published in 1965 in Japan has recently been re-released in English and contains a series of candid photographs taken by Japanese photographer Teruyoshi Hayashida. Hayashida travelled across America visiting each of the Ivy League campuses capturing the style of the time and what is really interesting about the photos is that the preppy collegiate style he captured is still completely relevant today.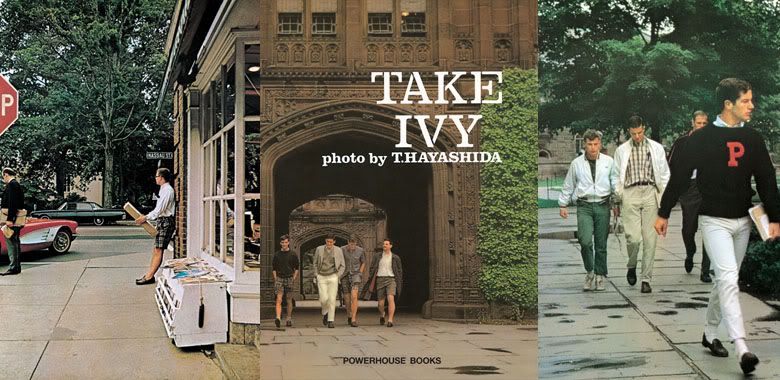 My favourite part of the book is the fascinating 20 article dress code of Yale University. It's amazing to think of a university even
having
a dress code these days, let alone one that suggests anything like the following:
14. Unless it is extremely cold, a pale beige coat should be enough to get through most seasons.
17. A varsity jacket is one of the most popular garments on campus. But follow common sense and steer clear from jackets with excessively elaborate designs or ones that feature flashy patterns.
19. You can go anywhere with a pair of penny loafers.
20. Cotton socks for daily wear can also come in pink or blue.
For what it's worth, I think they had it right about the penny loafers.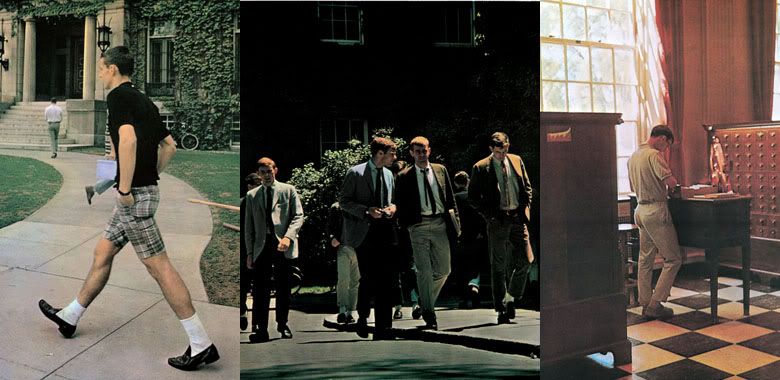 Images from
Powerhouse Books
and
Style.com