..the purchases...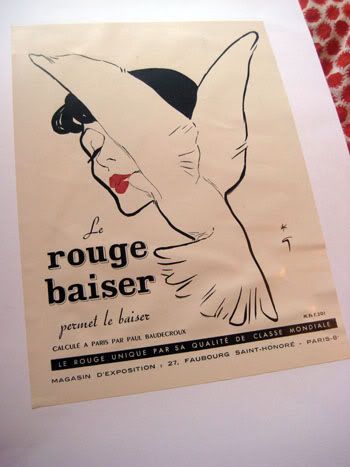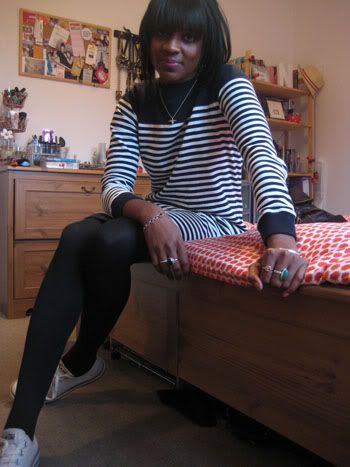 1. Vintage advertisment illustrated by René Gruau - I bought this at the Marché aux Puces at Porte de Clignancourt somewhere I've wanted to go for years and read so much about, but nothing prepared me for the huge sprawling mass of stalls that is was! You have to walk past a good half a mile of knock off stalls before you hit Vernaison where the real antiques can be found. Literally row upon row of AMAZING vintage furniture, household objects, buttons, cameras you name it. Sadly we realised very soon after arriving that it was far too cold to do any real rummaging (the fountains at the Louvre were completely frozen we found later that day) but before our fingers went completely numb we stumbled across a stall selling vintage advertisements. So excited about bagging this one by René Gruau as it was one of my favourites from the exhibition at Somerset House. And I managed to barter, in French!
2. Dress from A.P.C - if you love A.P.C as I do but can rarely afford it then you must visit the little known outlet store on Rue Andre del Sarte in Montmartre. Everything is half the price on the label which is a lovely feeling at the till.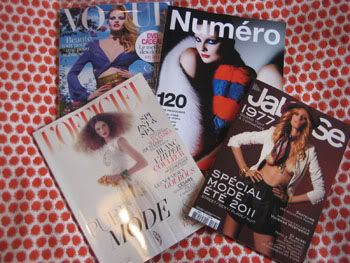 3. Some of my favourite things to buy in France - Jalouse, Numéro, Vogue Paris and L'Officiel (I don't know if you can see from that photo, but the cover of Jalouse has scratch off gold stars to cover the models modesty! I took a close up photo but it violated Photobucket's TOS even though the stars were still in tact).
4. Some favourite food stuffs - Sardines, the biggest jar of dijon I could find for 1 euro, Palets from Fauchon and Lu Petit Déjeuner (I used to live on these as an au pair so they will always remind me of Paris).
And finally, an outfit - what I wore to remind myself why I still love London by meeting my best girls for dinner at
Bills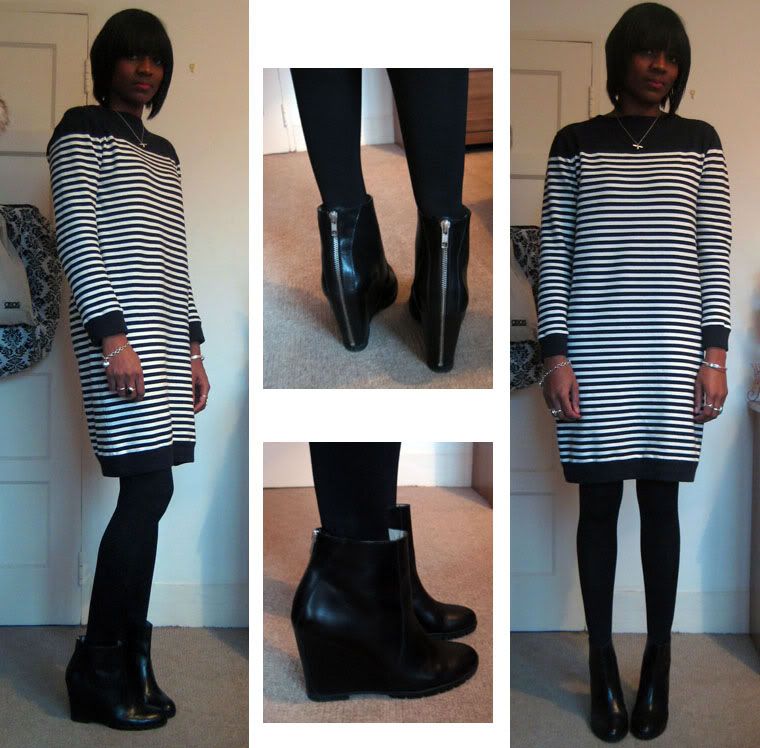 Dress A.P.C
Wedges Minimarket