I didn't spend too much time in the exhibition at Somerset House, but I did snap these amazing sunglasses from Linda Farrow Projects, which reminded me that even though my brain is firmly in AW11, we haven't even had summer yet!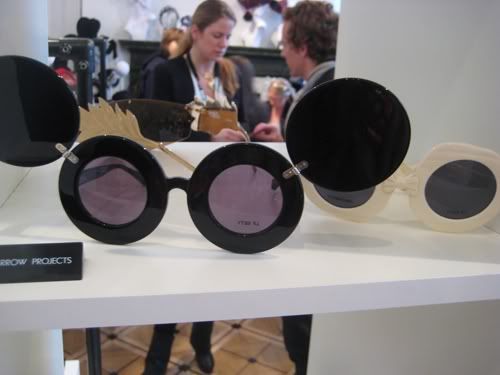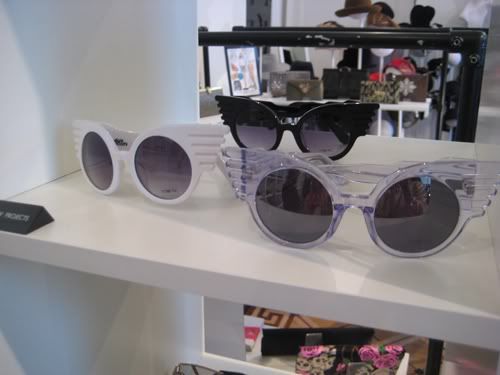 I also popped to Fannie Schiavoni's stand to see her latest and fell in love with her gorgeous creations, especially the metal and leather collar. Amazing. (Perhaps Hilary Alexander could start rocking one of these as an update to her beloved feather cape!).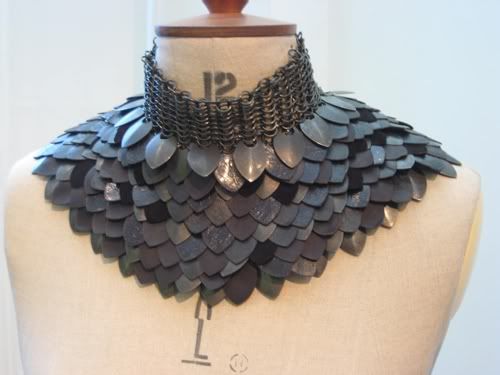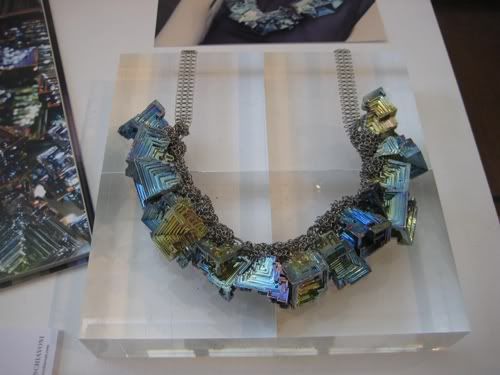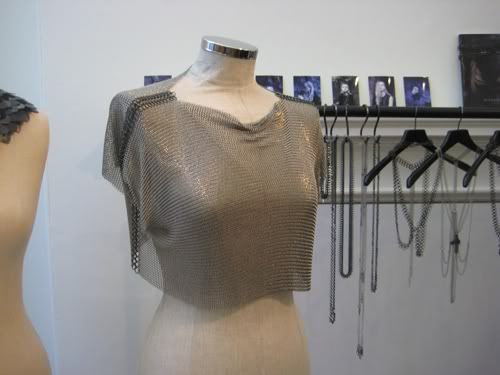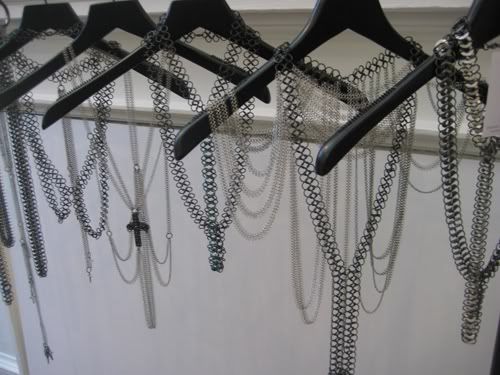 EDIT**Nearly forgot the shoes - a collaboration with Atalanta Weir. Love.