I promised myself an early night tonight (yes it's after midnight so I have failed) so I will save part two of Paris for the weekend perhaps, when I can give what promises to be an epic post, its full attention! Until then, a 'WIWT' which is actually "what I'm going to wear tomorrow". Incidently this was also what I wore to the Hummingbird Bakery Event I went to just before I left for Paris, but that's for another post.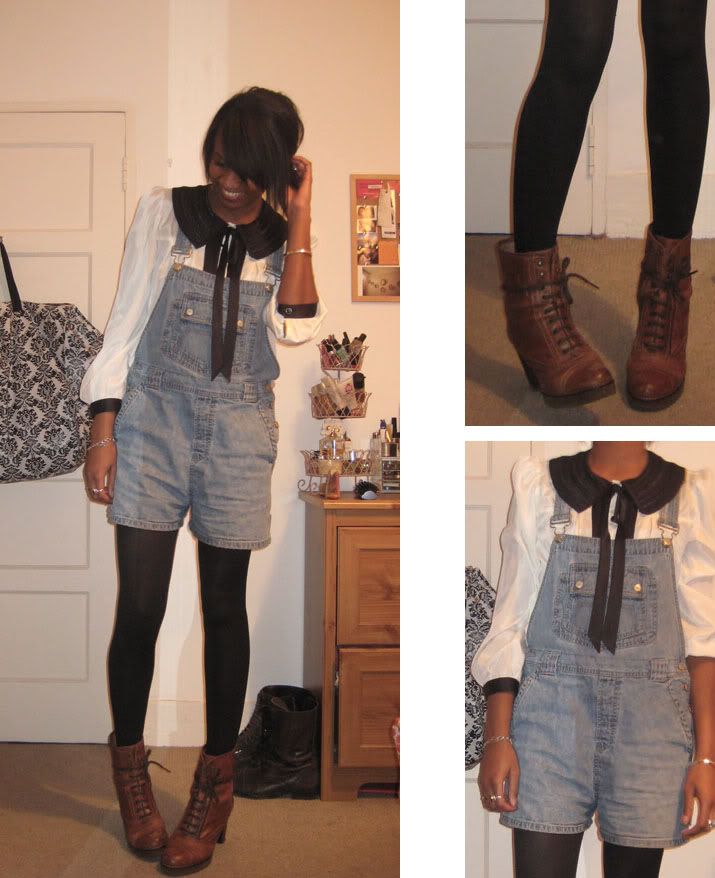 Blouse - a sneak preview, due on ASOS imminently. I LOVE a peter pan collar or any interest collar detail at the moment
Dungarees - vintage
Boots - Bertie - I got these at the
Bertie Bloggers Event
I wrote about ages ago and they've barely been off my feet since. So comfortable that I walked the 40 minutes home from work in them, I was so engrossed in a telephone call with my Dad I didn't think even about what I was doing!
I have fashion week fever at the moment, especially as I just found out I've been approved for a press pass at LFW and
my sister
will be interning at Vauxhall Fashion Scout and staying with me for the week!