When I was asked about my thoughts on capes the other day at work, my resounding answer was no no no. Don't get me wrong, I do love the silhouette but months of cold arms have put me right off, not to mention the sheer inconvenience of not being able to put bags on your shoulder. Just not practical when trying to juggle your food shopping for the week and an umbrella, whilst talking on the phone - a reoccuring scenario in my life. It was also just after my bitterly cold trip to Paris when my only thoughts on my AW11 outerwear were fur-lined, hooded, long, full length sleeves.
Well if NYFW is anything to go by, it appears I may have to take my rather brash statement - "no I will not be buying a cape in AW11" - right back.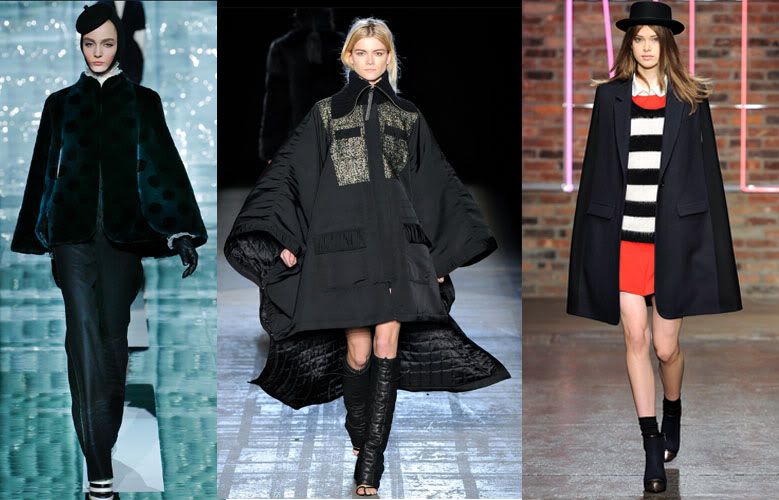 And finally, LFW has begun! I'm excited to be attending 3 shows today and reporting back soon!
Follow me on twitter to see where I am:
http://twitter.com/hardtochase