A recentish outfit I've been re-wearing. A guy high fived me on Friday night for wearing a dungarees!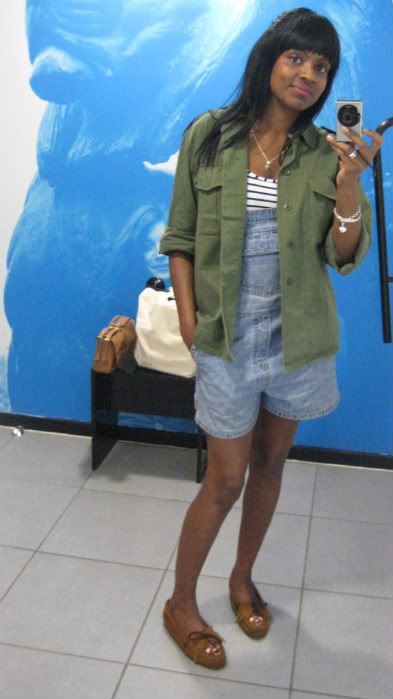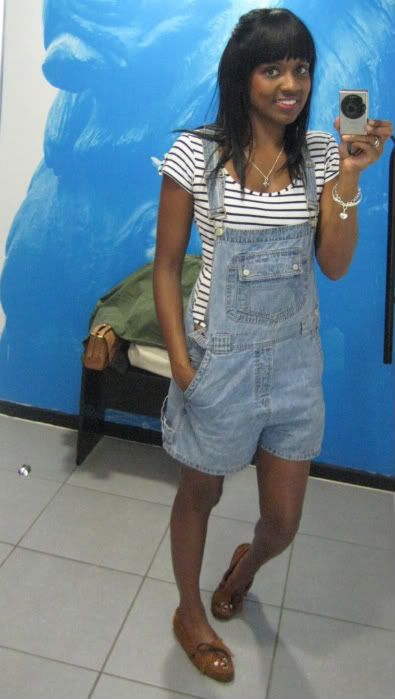 Dungarees - Vintage
Striped Body - River Island
Moccasins - Minnetonka
Military Shirt - Vintage from ASOS Reclaimed
Can I just say a body and a dungarees are not a good idea when you're planning to drink pints. Never again.