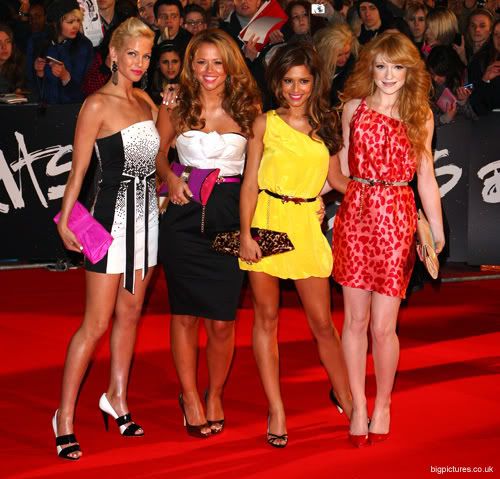 Style icons?
I love Cheryl Cole as much as the next person, I love her feisty attitude on a Saturday night when she answers back to Simon Cowell and defends her acts to no end. But when I read that she could be
set for a Vogue cover
, I had to ask myself is this the best that we can do for a British style icon? Of course sitting next to Danni -I can only move my eyeballs I've had so much botox- Minogue, she would appear to be a natural beauty but having seen her transformation over the years, it is obvious that hers is a beauty elevated by fake hair, eyelash extensions, nail tips and fake tan aided by hairstylists, beauticians and stylists alike. And as for her sartorial choices, she is not exactly pushing the boundaries of creativity. Yes after ditching the tracksuits followed by a few months on the heartbreak diet and having made a few high fashion friends, it's undeniable that she looks great in virtually everything she steps out in, but for me there is nothing aspirational about being a clothes horse.
I hate to come across as one of those people who bangs on about 'real women' because honestly I think there is room for everyone and I am not actually anti-Cheryl at all, I just think this latest move is a (bad) sign of where British fashion is going. There is room for the Cheryls (and the Colleens) somewhere but before all creativity is stamped out in favour of the 'look what my stylist picked out for me' look, I think it's about time we got back to grassroots. Just take a look around the blogosphere, Lookbook.nu or Chictopia for the countless individuals who are putting together creative looks everyday and creating trends rather than following them.