I have to admit to being sick of the 'credit crunch' talk but to be honest it is mostly doing me favours at the moment. It's like the high street is throwing at us, discounts, promotions and other incentives to buy (free breakfast on Oxford St tomorrow morning if you go 'early bird' shopping at 7.30am. I must admit it is tempting, not least to avoid the Christmas crowds). And for those of us without such worries as mortgage rates or rising petrol prices, this means we can buy what we were going to buy anyway, for less. Christmas shopping has never been this easy or this cheap.
I must look at these Heaven & Earth dresses on
Asos.com
at least once a day and today they are magically down to £95 from £140. I bought the second one. The belt in that image is also tormenting me, it's used in so many shoots but never appears on the site to buy!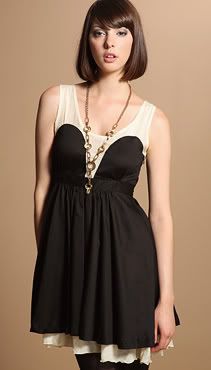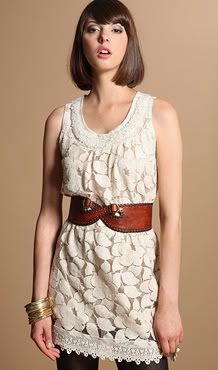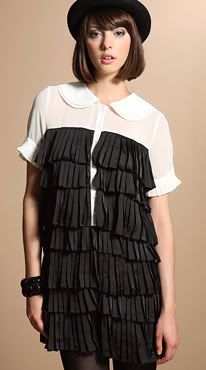 The only downside to all this mark down is spotting clothes you own, 30% cheaper than you paid for them. Bah humbug to that.