In 48 hours time I will be on board a plane to Jamaica where I will be spending the following 14 days. I am notoriously bad at packing, I dread it every time I go away. My general approach is "if it fits in the case, take it with you", which means I over purchase and over pack every year. This is what my bed looked like last week and I've done some serious shopping since then. I may have a problem. But at least I won't be short of outfits.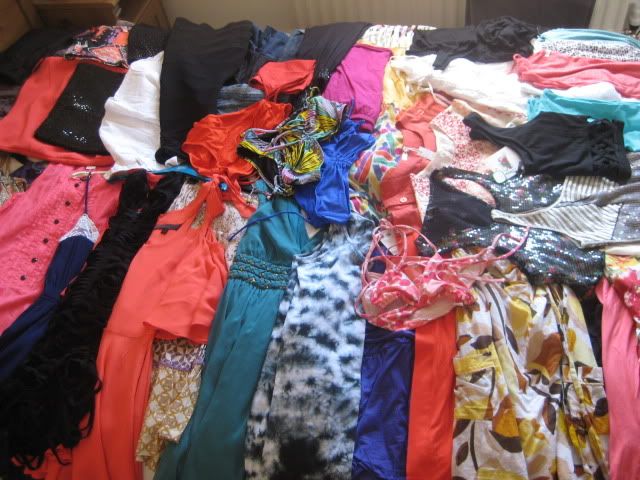 There will be plenty of outfit posts when I get back no doubt. Not least to show of my £100 Supertrash jumpsuit which I got for a fiver yesterday, I can't wait to wear it.
See you in two weeks!